Canada's largest manufacturer of Food Trucks with Four Locations
Specialists in food trucks, trailers and container customization.
We are Canada's largest manufacturer of Food Trucks with three locations. As a custom metal fabricator, we design and manufacture according to customer requirements and specifications. Using highly skilled workers and only the best quality raw materials, we can fabricate high-quality, long-lasting products.
FOOD TRUCK CANADA provides the ultimate in mobile catering vehicles intended to provide you with limitless options in affordable and customizable packages. Our multiple lines of vehicles allow you to choose between a variety of options to ensure that your mobile dining enterprise is a success.
​We follow all regulations in regards to your City By-Laws, Health Inspectors Guidelines, Fire Department, ESA (Electrical Safety Authority), and the TSSA (Technical Standards & Safety Authority).
As per our experience, the quality of your food is essential for a successful business however equally important is the look of your truck or concession trailer. If you look professional and your unit looks good your business will thrive at Food Truck Canada we want our customers to be pleased with our products and service. With our many years in business, we know the value of customer satisfaction. We look forward to the opportunity to serve you!
Get Started
The current lead time to get your food truck is:
Lead time is subject to change
THERE ARE TWO STEPS TO PURCHASE A FOOD TRUCK, TRAILER OR SHIPPING CONTAINER
STEP 1:
Choose Package
12′ Basic Package

Kitchen Only
$18,000
STEP 2:
Select a Truck, Trailer or Container
12′ Empty Truck
$16,000
| | |
| --- | --- |
| 12′ Trailer ($10,000) + 12′ Kitchen ($32,700) = | $42,700 |
| 14′ Trailer ($15,000) + 14′ Kitchen ($34,700) = | $49,700 |
| 14′ Truck ($18,000) + 14′ Kitchen ($34,700) = | $52,700 |
| 16′ Trailer ($17,000) + 16′ Kitchen ($36,700) = | $53,700 |
| 16′ Truck ($20,000) + 16′ Kitchen ($36,700) = | $56,700 |
| 18′ Trailer ($20,000) + 18′ Kitchen ($38,700) = | $58,700 |
| 18′ Truck ($25,000) + 18′ Kitchen ($38,700) = | $63,700 |
| 20′ Trailer ($21,000) + 20′ Kitchen ($40,700) = | $61,700 |
STEP 1: Select Interior Package
Basic Package
12′ Kitchen Only $18,000
14′ Kitchen Only $20,000
16′ Kitchen Only $22,000
18′ Kitchen Only $24,000
20′ Kitchen Only $26,000
Consultation
Layout & Design.
Interior
Stainless Steel Ceiling
Stainless Steel Walls
​Aluminum plate Floor
Serving Window
4′ x 3′ service window
Hydraulic gas spring lifters
Electrical
Installed by certified electrician​
Power panel c/w breakers
Outlets as layout will allow
LED light
Exterior lights
Sinks & Water System
Stainless Steel Sink
Stainless steel cabinet doors
Portable fresh water capacity
25gal wastewater capacity
6-gallon hot water heater
water pump
Double ware wash sinks
Hot & cold mixing faucet
Handwash sink
Counters 
Stainless steel counters
Stainless steel top shelve
Folding exterior shelving
Generator
Housing mounted on the back.
Choose Basic
Turn-Key Package
12′ Kitchen Only $32,700
14′ Kitchen Only $34,700
16′ Kitchen Only $36,700
18′ Kitchen Only $38,700
20′ Kitchen Only $40,700

Includes Everything in Basic Plus:
Exhaust Hood
8′ Hood
Stainless Steel Filter
Exhaust Fan
Appliances
Double basket Deep Fryer
​2 Burner stove
24″ Flame Grill
Fridge / Freezer combo
Fire System
Automatic Fire Suppression system
Emergency pull station
Connected to Automatic Gas shut off
Connected to Reset panel
K class extinguisher
​Gas Lines
Installed by a certified T.S.S.A tec
Gas hook up to cooking equipment
Connected to window switch
Connected to reset panel
All inspections included
T.S.S.A inspection for propane
E.S.A inspection for electrical
Choose Turn-Key
STEP 2: Select Empty Truck, Trailer or Shipping Container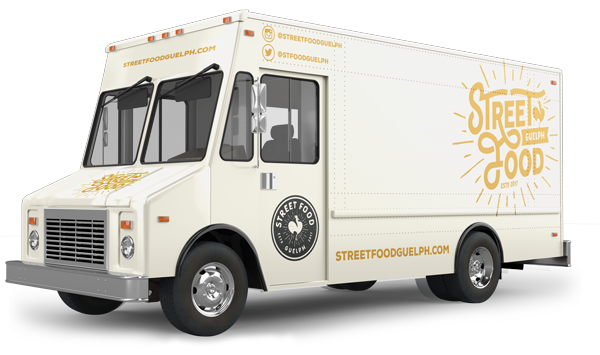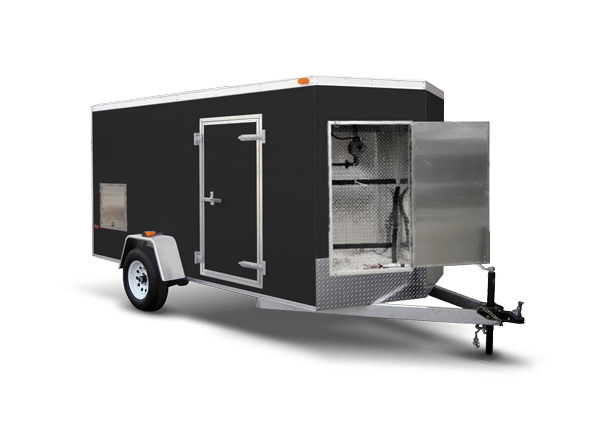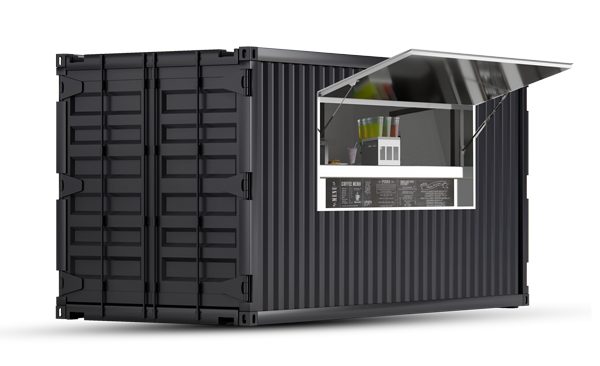 If you would like to bring your own truck and have us build on it please contact us for more information.
Contact Us
WHY CHOOSE FOOD TRUCK CANADA?
We are a custom metal fabricator, so we design and manufacture whatever you need according to your requirements and specifications. We use only the best quality raw materials to ensure their durability.
We Offer Limitless Options
Because of our ability to design and manufacture, we are able to provide limitless variations of options for your food truck. We have a huge line up of vehicles so that you can pick the options that will ensure your success.
Food Truck Canada has been around for many years. Because of our expertise in this industry and our ample experience, we are able to provide you with not only the best quality products but also top-notch service with a unique insight for your specific needs.